PRESS: Goose Creek's Rising Restaurant Industry
Goose Creek's rising restaurant industry a boon to newcomers,
longstanding local favorites
By Parker Milner
Food & Dining Editor
Post & Courier Newspaper
pmilner@postandcourier.com
Feb 4, 2022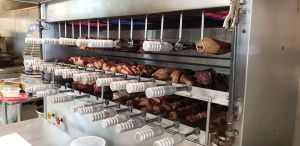 GOOSE CREEK — The slogan "Creek Rising" invites residents to grow alongside the city of more than 48,000 people that's becoming more attractive to new businesses.
In the food and beverage industry, Goose Creek restaurants and bars really are raising the bar 15 miles north of downtown Charleston.
A former city-owned fire station was transformed into Goose Creek's first brewery by a longtime local resident in December, and weeks later, a 23-year-old restaurant was adorned with a city-commissioned mural. Throughout Goose Creek, longstanding restaurants continue to serve a loyal local community in search of varying types of cuisine, from Brazilian to Thai and Mexican.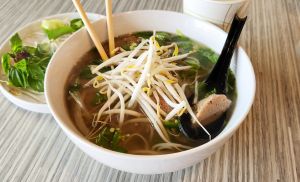 Since 2010, Goose Creek has been one of the fastest-growing cities in South Carolina, and the state's eighth-largest municipality is quickly becoming a top destination among younger residents. (click here for full article)
https://www.atacolipsnow.com/wp-content/uploads/2022/12/paul-cheney-141059.jpg
583
1200
admin
https://www.atacolipsnow.com/wp-content/uploads/2015/11/logo-a-taco-lips-now-340x1561.png
admin
2022-12-05 14:46:07
2022-12-05 14:46:50
PRESS: Goose Creek's Rising Restaurant Industry